STANFORD INCLUSIVE
DESIGN WEEK
equitable
design
in
technology
STANFORD UNIVERSITY
NOVEMBER 15th-19th, 2021
(Virtual)
JOIN US!
Register below
We're bringing together students and experts to explore the principles of inclusive design for a just society. We are hosting a week-long conference featuring a combination of keynote speakers, panels, and smaller, more intimate workshops. We hope attendees come away with a vivid and clear understanding of how our design choices impact the fates of all the diverse members of our broader community.
︎︎︎ 4:00 - 5:30 pm PST
KEYNOTE: What is Design Justice?
In this keynote, Sasha Constanza-Chock explores how design can be led by marginalized communities to dismantle structural inequality, and advance collective liberation and ecological survival. Following the talk, undergraduates from Stanford's Reboot community, Jasmine Sun and Joice Tang, will conduct an interview about Constanza-Chock's recent book, Design Justice.



Register Here (Open to all):



Sasha Costanza-Chock is a researcher and designer dedicated to supporting community-led processes that build shared power, dismantle the matrix of domination, and advance ecological survival. They are currently an Associate Professor of Civic Media at MIT, the Director of Research & Design at the Algorithmic Justice League, and a Faculty Associate at the Berkman-Klein Center for Internet & Society at Harvard University.
FILM SCREENING: CODED BIAS
Come join us at Ng House for free pizza and drinks to watch a screening of Coded Bias, a breakthrough documentary that exposes the risk of bias in facial recognition technology and AI.

Description: In an increasingly data-driven, automated world, the question of how to protect individuals' civil liberties in the face of artificial intelligence looms larger by the day. Coded Bias follows M.I.T. Media Lab computer scientist Joy Buolamwini, along with data scientists, mathematicians, and watchdog groups from all over the world, as they fight to expose the discrimination within algorithms now prevalent across all spheres of daily life.



Register Here (Open to Stanford Undergraduates Only):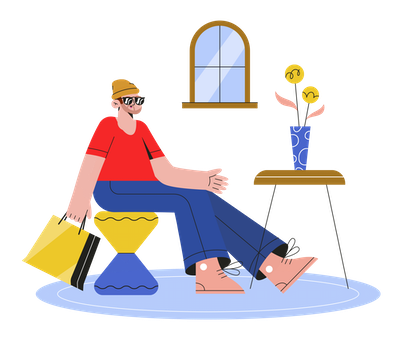 ︎︎︎ 12:00 - 1:00 pm PST
LUNCH WORKSHOP: Designing Education Software for Culturally Diverse Groups
In this workshop, Dr. Piya Sorcar will discuss her nonprofit venture, TeachAids, which develops educational software that provides crucial health information about AIDS to populations where discussion of STIs is culturally taboo.



Register Here (Open to Stanford Undergraduates Only and capped at 15):

Dr. Piya Sorcar is the founder and CEO of nonprofit social venture TeachAids, an Adjunct Affiliate at Stanford's Center for Health Policy and the Department of Health Policy, and a Faculty Fellow at the Stanford Center for Innovation in Global Health. At TeachAids, Dr. Sorcar emphasizes equitable design through cultural sensitivity and awareness of existing taboos surrounding HIV and AIDS. The educational software she develops has scaled to 82 countries.
︎︎︎ 4:00 - 5:15 pm PST
PANEL: Disability, Design, and AI
The implementation of AI systems for services such as healthcare, housing, employment, and mobility is increasing in prevalence in society. However, these systems have the potential to discriminate against persons with disabilities if not designed well. This panel, consisting of Sachin Pavithran, Lydia X.Z Brown, and Karen Nakamura will discuss the ways in which AI can dehumanize persons with disabilities and what can be done about it from the perspective of US policy, community activism, and disabilities studies. Moderating the discussion will be Bhavya Shah, a Stanford student majoring in Mathematical and Computational Science.
Register Here (Open to all):
Lydia X. Z. Brown is an advocate, organizer, educator, attorney, strategist, and writer, and their work examines intersectionality especially within the scope of disabled people. They are the Policy Counsel for Disability Rights and Algorithmic Fairness for the Privacy and Data Project at the Center for Democracy and Technology; Director of Policy, Advocacy, and External Affairs for the Autistic Women and Nonbinary Network; and founder of the Fund for Community Reparations for Autistic People of Color's Interdependence, Survival, and Empowerment.
Sachin Pavithran is a civil rights advocate passionate about accessibility and has worked on developing assistive technology projects for over twenty years. He currently serves as the Executive Director for the U.S. Access Board. While he worked at Utah State University, he served as the Director of Policy at Center for Persons with Disabilities and the Program Director & Principal Investigator at Utah Assistive Technology Program.
Karen Nakamura
is a cultural and visual anthropologist at the University of California Berkeley. Her first book was titled Deaf in Japan: Signing and the Politics of Identity (2006). Her next project resulted in two ethnographic films and a monograph titled, A Disability of the Soul: An Ethnography of Schizophrenia and Mental Illness in Contemporary Japan (2014). She is currently working on the intersections of transsexuality and disability politics in postwar Japan as well as a project on disability, technology, and access especially in the context of Artificial Intelligence (AI/ML).
︎︎︎ 12:00 - 1:30 pm PST
LUNCH WORKSHOP: Storytelling Tools & How to Think about World-Building
In this workshop, Hugo award winner Ken Liu will train you to see and think about "technology"—both fictional and nonfictional—in new ways that help you tell compelling stories. We'll examine a broader definition of technology and delve into the perspective of a worldbuilder, someone who must conjure a concrete but also novel vision for others. Interactive exercises will allow participants to put these new ways of seeing and thinking into practice.
Register Here (Open to Stanford Undergraduates Only and capped at 30):
Ken Liu is an American author of speculative fiction. A winner of the Nebula, Hugo, and World Fantasy awards, he wrote the Dandelion Dynasty, a silkpunk epic fantasy series (starting with The Grace of Kings), as well as short story collections The Paper Menagerie and Other Stories and The Hidden Girl and Other Stories. He also authored the Star Wars novel The Legends of Luke Skywalker.

Prior to becoming a full-time writer, Liu worked as a software engineer, corporate lawyer, and litigation consultant. Liu frequently speaks at conferences and universities on a variety of topics, including futurism, cryptocurrency, history of technology, bookmaking, narrative futures, and the mathematics of origami.

︎︎︎ 4:00 - 5:00 pm PST
WORKSHOP: Voicebots! Designing with Culture and Code for Inclusion

Evaluating and reflecting on how we design technology with culture, and which cultures, is a critical value, mindset and skill to prevent the reinforcement of systemic inequities. In this hands-on session on voicebots, participants will explore how culture influences code, how code influences culture, and design practices to uncover these intersections and the implications.



Register Here (Open to Stanford Undergraduates Only and capped at 15):
Ariam Mogos is a futurist fellow in the Stanford d.school K12 Lab, where she designs prototypes with K-12 educators around how to engage, evaluate, and create with emerging technologies, grounded in ethics and digital agency. She is currently working on a set of play-based analog resources focused on machine learning, blockchain, brain computer interface tech and IOT.
︎︎︎ 12:00 - 1:00 pm PST
LUNCH WORKSHOP: Building and Engineering Inclusive Playgrounds
In this workshop, students will meet with Olenka Villarreal, CEO and Co-Founder of the Magical Bridge Foundation, which designed the flagship Magical Bridge Playground in the heart of Silicon Valley. Located in Mitchell Park in Palo Alto, California, Magical Bridge is heralded as the nation's most innovative and inclusive playground, attracting visitors of all ages and all abilities.
Register Here (Open to Stanford Undergraduates Only and capped at 15):

Olenka Villarreal is the founder of Magical Bridge Playground in Palo Alto and Magical Bridge Foundation and a former Silicon Valley leader. In 2008, Olenka brought together an effective team of experts, city officials, and volunteers to design and develop the groundbreaking Magical Bridge Playground in Palo Alto, CA. Once open to the public in 2015, she emerged as a respected thought-leader and advocate for playgrounds which reflect the play needs of everyone in a community. As co-inventor and patent-holder of several playground components, she frequently guest teaches at Stanford University and is thrilled about how the foundation's work is extending and inspiring a much-needed and truly magical play movement.
︎︎︎ 4:00 - 5:15 pm PST
PANEL: INCLUSIVE DESIGN AND THE BUILT ENVIRONMENT
How we choose to construct our buildings and community spaces has a deep impact for the inclusion of underrepresented minorities in society, including those with disabilities. Our panelists, Blaine Brownell, Craig Wilkins, and Bess Williamson, provide a historical and modern perspective on how the design philosophy of architecture and urban planning have evolved in response to the demands of persons with disabilities and persons of color in our society. Moderating the discussion will be Stanford Engineering undergraduate, Maya Czeneszew.



Register Here (Open to all):
Blaine Brownell
is an architect, educator, and materials researcher and currently serves as the Director of the School of Architecture at the University of North Carolina at Charlotte. He is also a writer for Architect magazine's "Mind & Matter" column and has stressed the importance of inclusive design in his publications.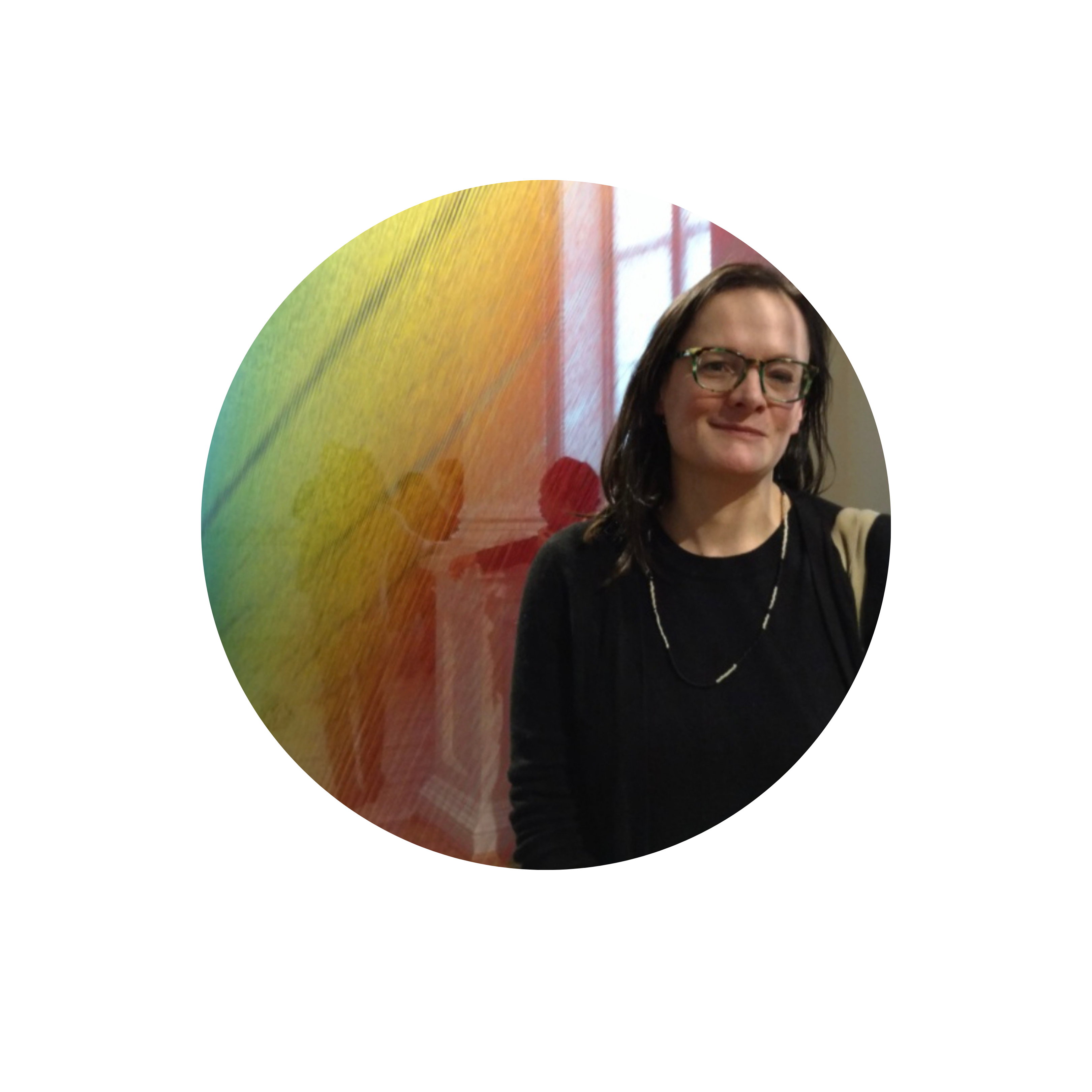 Bess Williamson
is an Associate Professor of Art History, Theory, and Criticism at the School of the Art Institute of Chicago. She is a historian of design and material culture with a particular interest in social and political concerns in design, including environmental, labor, justice, and rights issues as they shape and are shaped by spaces and things. Her book
Accessible America: A History of Disability and Design
traces the history of design responses to disability rights from 1945 to recent times.
Craig Wilkins
is an Associate Professor of Architecture at the University of Michigan's Taubman College of Architecture and Urban Planning. Wilkins is a hip-hop architectural theorist, architect, artist, academic, and activist. His creative practice specializes in engaging communities in collaborative and participatory design processes. The former director of the Detroit Community Design Center, he currently is creative director of the Wilkins Project, a social justice and strategic design alliance that provides architectural, urban design and planning services, public interest design solutions, and expertise in engaged public discourse.
︎︎︎ 4:00 - 5:00 pm PST
CAREER PANEL: INCLUSIVE DESIGN IN TECH
Come join us for an engaging panel with talented industry practitioners who work directly on inclusive design and accessibility engineering at Apple and Microsoft. Moderating the discussion will be Ananya Karthik, a Stanford undergraduate majoring in Computer Science and Political Science.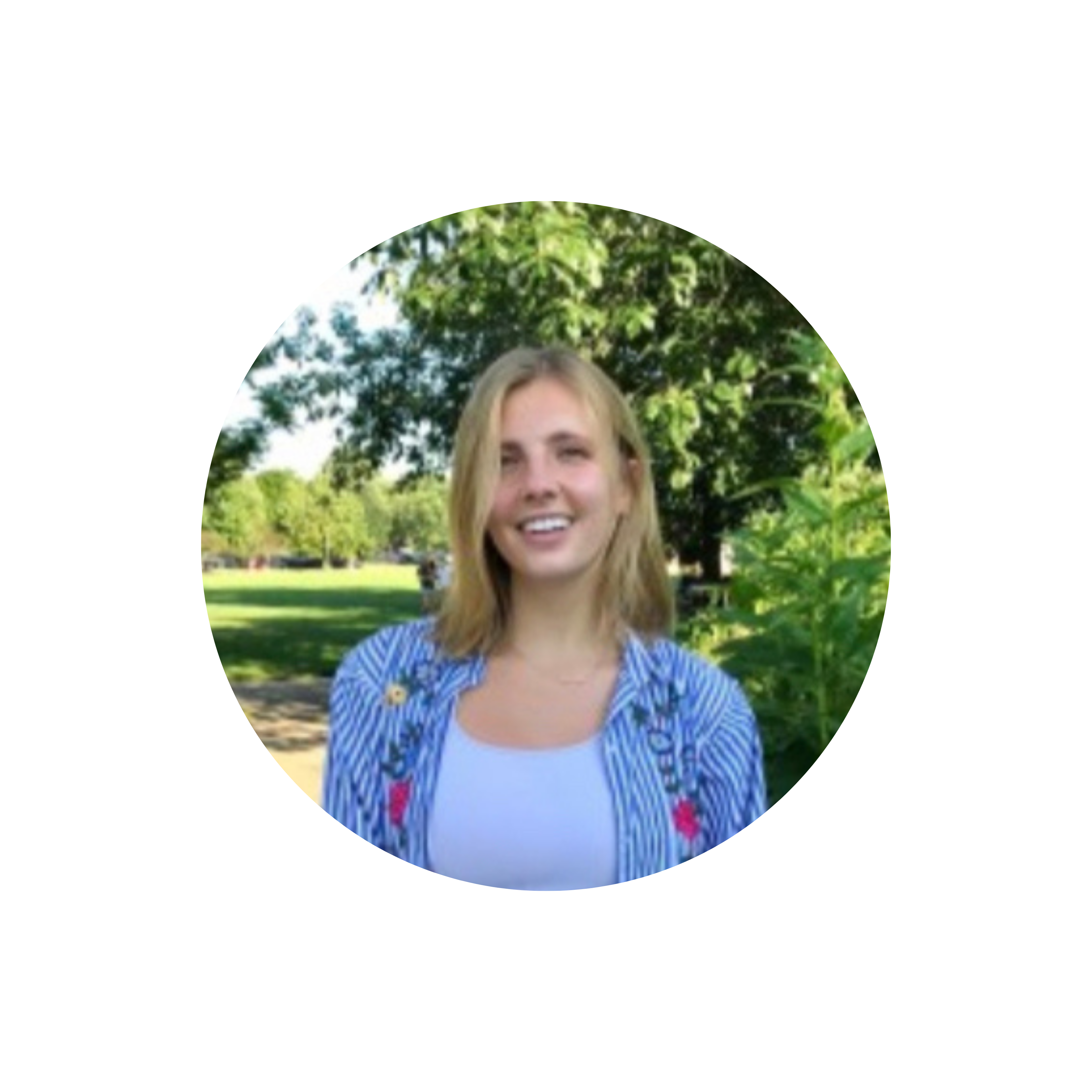 Allison Lettiere
graduated with her Master's degree from Stanford University studying computer science, with a focus in artificial intelligence. She is interested in using AI to build assistive and accessible technologies, and currently works on Apple's Accessibility team as a software engineer.
Vivian Xiao
is a designer at Microsoft in Silicon Valley, where she designs for engagement, inclusivity, and modern AI experiences in PowerPoint. Her design process is centered around empathy & storytelling, user research, problem solving, and prototype iteration. She graduated from Stanford University's Product Design program, where she studied design thinking, psychology, and computer science.
Mihaela Vorvoreanu
(aka Mickey, aka Dr. V) is Senior Program Manager at Microsoft Research (MSR), where she drives research-based innovation and conducts scholarly research. Before joining MSR, she was Associate Professor in the
Purdue Polytechnic Institute,
where she created one of the first undergraduate programs in User Experience Design.
Thank you to everyone who helped put this conference together!

SPONSORS



Thank you to the Stanford Ethics, Society, and Technology Hub and the Stanford McCoy Family Center for Ethics in Society for helping to make the design week a reality!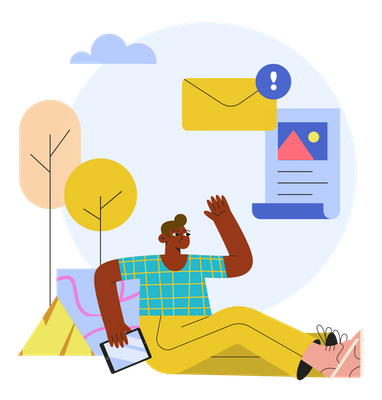 FAQ
︎︎︎Do I need to be a Stanford student to attend?
Panel events are open to everyone! You must be a Stanford Undergraduate to register and attend the workshop lunches, however.




︎︎︎Does it cost money to attend?

Nope! The whole week is free to attend.
︎︎︎What if I don't have any design background?
That's okay! We hope you can attend, and perhaps learn something about design along the way!
︎︎︎What is Inclusive Design?

Inclusive design is design that considers the full range of human diversity with respect to ability, language, culture, race, gender, age and other forms of human difference. Come to our conference to learn more!
ACCESSIBILITY
︎︎︎ If you need additional disability-related accommodation (live captioning for a workshop, sign language interpreting, etc.), please contact the Diversity & Access Office at disability.access@stanford.edu or 650.725.0326.

Requests should be received at least one week prior to the event/activity.
︎︎︎All of our panels will be live captioned (CART) from One Interpreting, a leader in providing accessibility services.
︎︎︎Speakers have been instructed to describe any visual information presented on slides.
︎︎︎Panels will also be recorded and available to those upon request. Contact Collin Anthony Chen at canthony@stanford.edu
For further questions or information, please contact our conference director at canthony@stanford.edu . Stay well, and we hope to see you soon!